Is someone playing a prank? Geekbench results show multiple entries of "Sony Xperia ZGCompact" with Snapdragon 810. You'd think that this is just the Xperia Z5 Compact, but someone fiddled with the software so that it reports as ZG.
Still, the RAM is slightly different between ZG and Z5 entries – 1812 MB and 1764 MB respectively. The benchmark has a different entry in the "motherboard" field. We didn't find the ZG in any other benchmarks.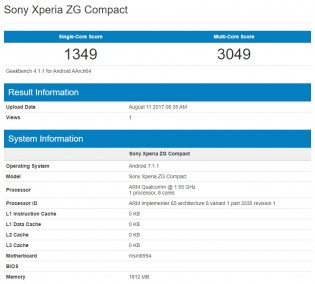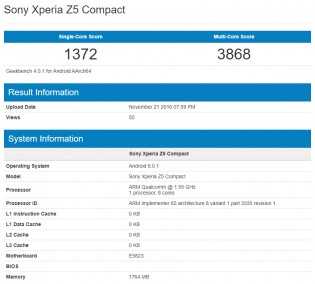 Geekbench: Xperia ZG Compact • Xperia Z5 Compact
It seems quite unlikely that Sony is building a new phone with Snapdragon 810 – no other maker has used the infamous chipset in 2017. So, we're calling this one a prank and we'll leave it at that.
[Source"cnbc"]