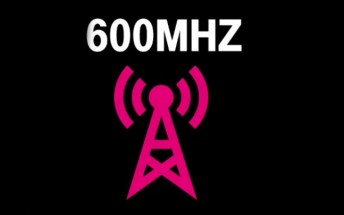 Today, T-Mobile's own Nevile Ray, Chief Technology Officer for the carrier, tweeted that the carrier has managed to deploy more 600 MHz spectrum across 257 new cities in the United States. T-Mobile has not stopped investing into its network and this 600 MHz band (also known as Band 71).
T-Mobile paid a hefty lump of cash when the FCC was auctioning off unwanted TV broadcast spectrum (the spectrum whose purpose was for OTA analog TV signal). The other carriers didn't bat an eye at the opportunity to purchase more spectrum but T-Mobile went all-in and is still deploying this low-band signal.
The 600 MHz band is quite low compared to other LTE bands that carriers are using. The benefit of having low-band spectrum for the carrier is improved signal reach and building penetration, which means better signal and a more stable data connection throughout town.
Not all GSM phones support this low-band. In fact, not all the phones that T-Mobile sells support this band. The latest iPhones (XS, XS Max, XR), The latest Samsung Galaxy phones (S9, S9+, and Note9), the latest from LG (G7, V30, V40) a few Moto devices, and the OnePlus 6T.
["source=gsmarena"]