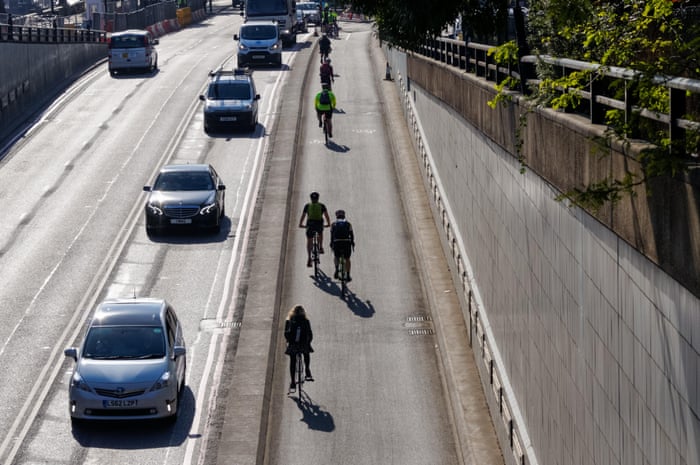 Cyclists on the separated cycle superhighway on under London's Blackfriars bridge. Photograph: Marcin Rogozinski/Alamy
The government's air quality plan may make our air more breathable in the long run but it fails to tackle some of the biggest issues facing cities and towns in the UK, and more people on bikes are a huge part of the answer.
At the heart of the plan is a move to ban all new diesel and petrol vans and cars from 2040, alongside a range of measures to support the electric car market and retrofit existing vehicles. It remains to be seen if the plan will be an effective measure to improve air quality, but it is almost guaranteed that this will be another missed opportunity to think about how we move about and live in cities and towns.