In iOS 11 and earlier versions of iOS, Siri analyzes your app use, browsing history, emails, messages, contacts, and information from third-party apps to provide customized suggestions for searches, Look Up, News, Photos, and more.
Siri syncs this information across all of your devices in iOS 11 to provide a more personalized experience, and this information is also anonymously sent back to Apple to "make your searches more relevant."
All of this information is encrypted, but you may not want to use the feature because of privacy issues or you may not want certain apps showing up on your device. In iOS 11, Apple has expanded privacy controls so you can customize Search and Siri Suggestions to your liking.
How to Disable Siri Suggestions for Individual Apps
If you want to use Siri Suggestions but don't want certain apps to show up as suggested content, you can disable them on an app by app basis. This is the feature that's new to iOS 11 and it keeps sensitive apps from showing up in suggestions, searches, and more across your operating system.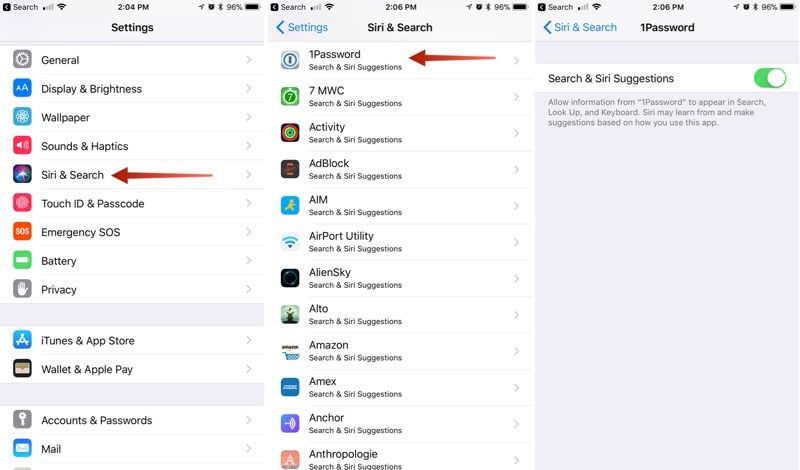 Open the Settings app.
Scroll down to Siri & Search and tap it.
Scroll down to see a list of all of the apps that work with the feature.
Select each app you don't want to show up in search and Siri suggestions.
Tap the button to toggle it off.
When you disable apps, information from those apps will not show up in Search, Look Up, and Keyboard as you use your iOS device. So, for example, if I disable the Files app, content stored in my Files app will no longer come up in a search or anywhere else.
In the screenshot below, I have Files enabled for Siri and Search Suggestions on the left, and on the right, I've disabled the feature. As you can see, content from the Files app no longer shows up.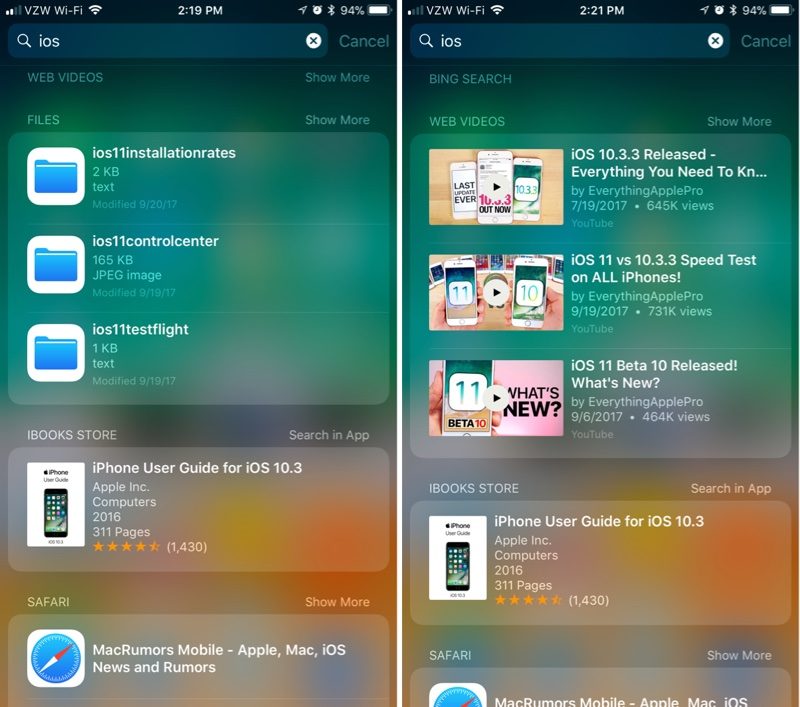 ["Source-timesofindia"]