Aishwarya Rai Bachchan and Aaradhya in Cannes (Courtesy: lorealparisindia)
NEW DELHI:
HIGHLIGHTS
In the video, Aishwarya is seen cuddling and kissing Aaradhya
Aaradhya has been accompanying Aishwarya to Cannes since she was a baby
Aishwarya walked the red carpet on May 19 and 20
Actress Aishwarya Rai Bachchan spread her charm on Cannes red carpet last week, but her daughter Aaradhya, who is just 5, was no less than a star at the film festival. Ahead of Cannes, when the mother-daughter duo flew out of Mumbai, Aaradhya impressed everyone with her adorable expressions, and at the film festival, she smiled and waved everyone around her. The moments between Aishwarya and Aaradhya have been beautifully captured in a video forever by cosmetic giant L'Oreal. The actress was representing the brand at Cannes. In the video, Aishwarya is seen cuddling and kissing Aaradhya. The video is from Aishwarya's finale appearance, where she wore a beautiful red Ralph and Russo gown while Aaradhya wore a nk dress with a headband to go with it.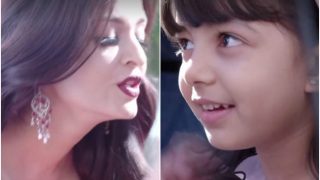 Aaradhya often accompanies Aishwarya at various events. She has been going to Cannes since she was a baby. In an interactive session with news agency PTI, Aishwarya revealed that Aaradhya is aware of the family's celebrity status and is not, but her upbringing is normal. "There were some pictures where she is waving, I asked her what she was doing and she said I was telling them 'no, no photos, bas theek hai.' That was so cute. I realised she also posed for pictures when I was busy."
Check out Aishwarya Rai Bachchan's pictures from her Cannes diaries.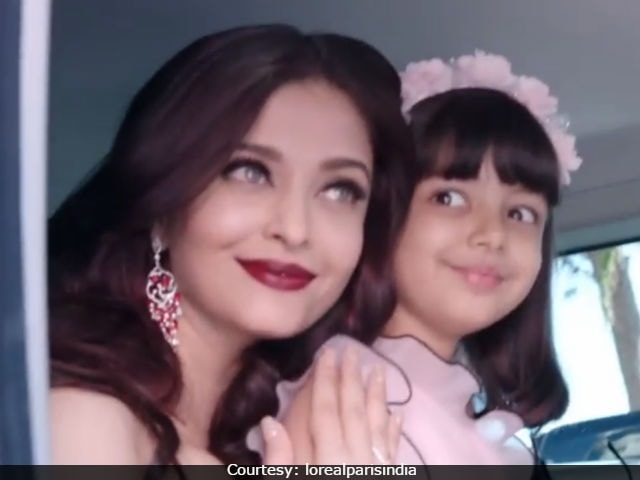 Aishwarya and Aaradhya returned to Mumbai on Monday. They attended Cannes on May 19 and 20. Actresses Deepika Padukone and Sonam Kapoor were also attended Cannes.
Cannes Film Festival began on May 17 and will conclude on May 28.
(With PTI inputs)
["Source-ndtv"]