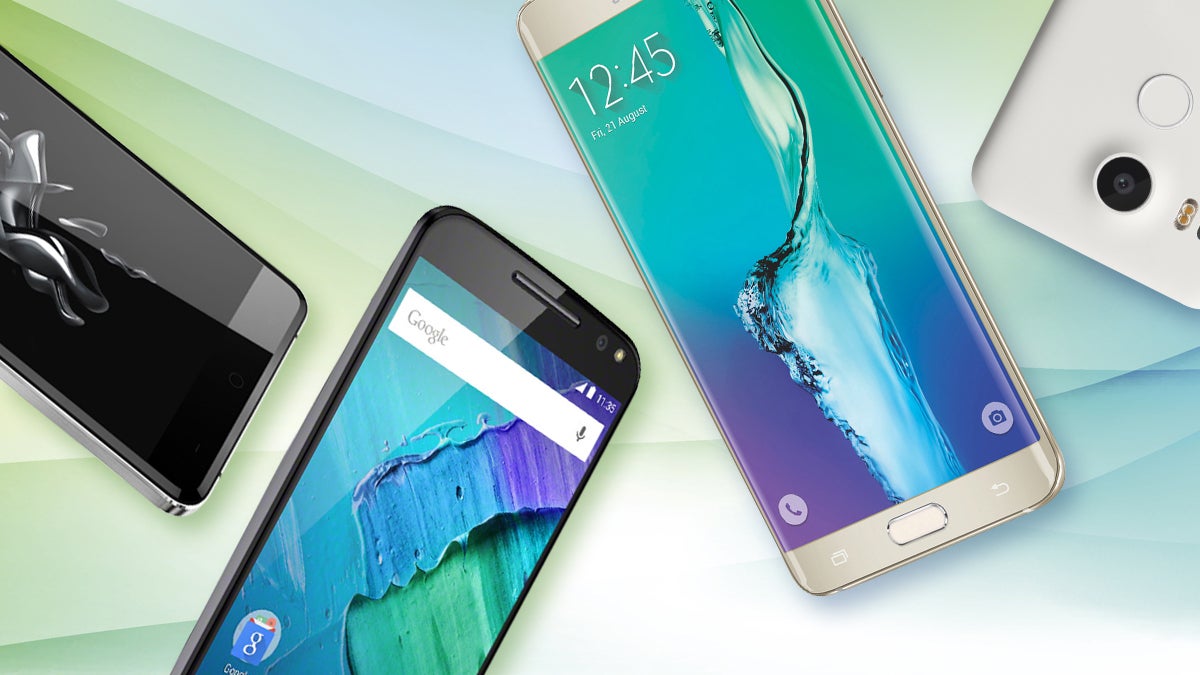 Updated 05/30/17: The LG G6 claims the crown as the best phone for photographers. Read below for details..
Choosing a new Android phone isn't easy. The Android universe is teeming with options, from super-expensive flagship phones, to affordable models that make a few calculated compromises, to models expressly designed for, say, great photography.
Chances are that whichever phone you buy, you'll keep it for at least two years. So choosing the best Android phone for you isn't a decision you should take lightly.
But we can make things easier. Everyone has different priorities and needs, so we've made some picks for the best Android phone in several categories.
At the bottom of this article, we also list all our recent Android phone reviews—in case you have your eye on a model that doesn't make our cut.
Best overall phone
Samsung's flagship phones are usually quite good, but the Galaxy S8 and S8+ really pull out all the stops and deliver a phone that is more polished, usable, and technically impressive than ever before. Inside and out, this phone is a masterpiece.
The gorgeous design is built around a big, tall 18.5:9 aspect ratio AMOLED display that delivers the best brightness, contrast, and color we've ever seen. The new form factor isn't just good looking, it's more comfortable and usable, too.
Inside you'll find the first phone with a 10nm Snapdragon 835 chip, which gives it top-tier performance and excellent power efficiency. In fact, these phones performed just great in our battery benchmarks (roughly 9 hours), with real-world use easily taking us through a busy day.
There are so many features it's hard to list them all. Bluetooth 5, support for future gigabit LTE, wireless charging (Qi and PMA), iris scanner, Samsung Pay and Android Pay support, USB-C, headphone jack, IP68 water proofing, microSD card support… for such a smooth, slim, attractive phone, it sure packs in a ton of "stuff."
Samsung's software is better than ever, too.
You still have to contend with far too much bloatware and from Samsung and carriers, and the fingerprint sensor is placed in a terrible location. But these sore spots are relatively minor distractions from a phone that does more, looks better, and is more delightful to use than anything else on the market.
Best phone for photographers
You really can't go wrong with the Pixel or the Galaxy S8 if you just want to take your phone out of your pocket, snap the shutter, and then put it away knowing you got a great shot. But if you're a dedicated smartphone photographer, the LG G6 is the phone you'll want. It features a dual-camera setup with one standard and one wide-angle lens, both of which use the same Sony IMX258 sensor (13 megapixels with 1.12 micron pixels). The main camera has optical image stabilization and an f/1.8 aperture, while the secondary lens has an  f/2.4 aperture and no OIS.
But the dual-camera system isn't for wide-aperture portrait shots (in fact, there isn't an option for that in the app). Rather, LG's second camera lets you shoot wider angle shots than any other phone. And even if you just take the G6 out of your pocket and start shooting, you're bound to get photos as good if not better than the Pixel, which is high praise. In fact, we pitted the G6 against the best camera phones on the market, and while it wasn't an across-the-board winner, it's still the clear overall pick.
The real killer feature of the LG G6 may be its camera app, which is stacked with manual controls—unlike the barebones approach of the Pixel. What's more, the G6's 18:9 screen can be divided into two two perfect squares, and LG takes full advantage of the unique proportions. Enter Snap Shot mode, and you can see your latest shot alongside the viewfinder window. Or check out Match Shot to snap images with the front and rear cameras simultaneously.
Bottom line: The G6 doesn't beat the Pixel of Galaxy S8 in
[Source"timesofindia"]